Today I'm hosting STEM Friday, over at the STEM Friday blog. I've a review of a super, literally deliciously illustrated book for inspiring a love of… fractions! Do head on over to the STEM Friday blog to find out what it is, and if you've written a review of a STEM (Science, Technology, Engineering, Maths) book for children, please leave a link to your review over there, so it's easy for anyone interested in in STEM books to find them all in one place.
As to what my mystery book inspired us to get up to… here are some photos:
Whilst we made our Edible Book version of my mystery book we listened to:
Neither are about fractions or division (both will get your toes tapping though), nor is the next song I had on, but I couldn't resist:
Love Will Tear Us Apart by Joy Division

Finally, a book which ISN'T my mystery book, but which is a fun read alongside the book I'm reviewing on the STEM Friday blog is The Doorbell Rang by Pat Hutchins – the perfect excuse for baking LOTS of biscuits and doing even more maths…
Join STEM Friday!
We invite you to join us!
Write about STEM each Friday on your blog.
Copy the STEM Friday button to use in your blog post.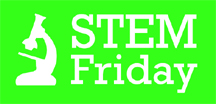 It's STEM Friday! (STEM is Science, Technology, Engineering, and Mathematics)
Link your post to the comments of our weekly STEM Friday Round-up. (Please use the link to your STEM Friday post, not the address of your blog. Thanks!)
And do go and see what book gave us such a good excuse to bake cake!